• artisan paper • gift wrap • jute • lokta • lokta paper • mulberry paper • ribbon • string • wrapping • wrapping paper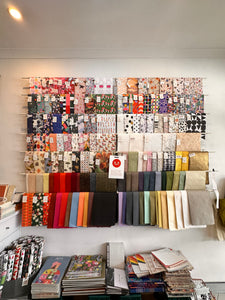 Pulp's Destiny: To provide dignity to those unadorned gifts with a range of beautiful, festive, colourful wrapping paper, ribbon and gift bags. You know that feeling when you have procured all the gifts you need for all your important people, and then the time comes to wrap them? You go to the hall cupboard, where you know everything is. But you open it, and- devastation!- nothing! You were sure you bought a whole bunch of wrapping paper eleven months ago- rolls of it. Where in St Nicholas's name has it all gone?! Umm, how do we say this in a...
---
• baggu • bags • jute • tote • tote bag • totes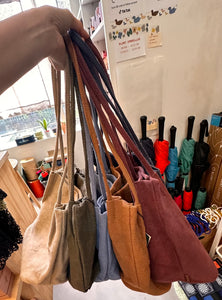 Is There Is Such A Thing as a Superior Tote Bag? You Bet There Is.    What is simultaneously the hero of sustainable shopping and an ever-growing mountain of fabric from which we must be immediately rescued? If you're thinking, 'Duh, Tote Bags', then bingo! Ladies and Gentlemen, we have a winner! But let's not get too bogged down by the status quo. The picture isn't as bleak as it seems. It's really all about choosing the right tote bag. And if you need help settling on one, you've come to the right place. Let's break down the needs so...
---
• blue • jute • mulberry paper • organza • red • ribbon • ric rac • stripes • twine • washi • wrapping • wrapping paper
Try Googling "Pulp Creative Ribbon", and you'll be halfway to expressing your feelings and emotions through movement. There are 104 results if you choose to take part in this little experiment. That's 104 options for colour, pattern, thickness and texture. That's a lot of costume options for the amateur performance at the end of the term. If this isn't relatable, of course, ribbon (and twine) can be used for many other purposes:  Fancy bookmarks for all your fancy books Holding your jeans up so that they don't fall down (i.e., a belt) Making a fabulous skirt  (search that up, it's...